Fassina wins Silver at Commonwealth Games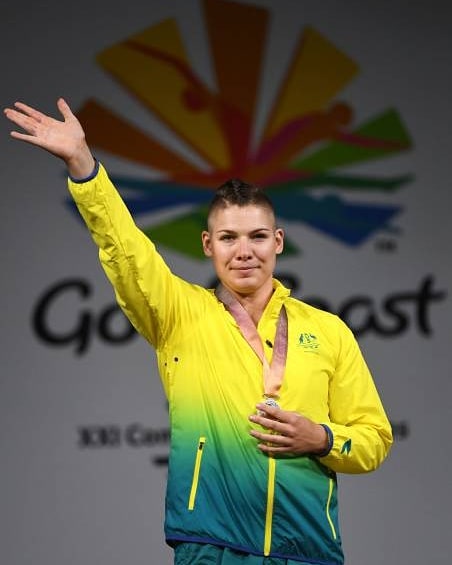 Hobart mother Kaitlyn (Kaity) Fassina and member of the Weightlifting Academy of Tasmania won a silver medal at the 2018 Commonwealth Games on the Gold Coast. Kaity finished with 5 out of 6 lifts, setting a new personal best in the Clean & Jerk of 128Kg in the process.
Kaity's only failure was her second snatch which was judged by all referees as successful but over-ruled by the Jury on a rarely used technicality. Kaity was judged to have not fully extended her knees while standing with the weight above her head in the finishing position. Undeterred, Kaity went on to complete every lift after this jury decision.
The next major event on the calendar for Kaity will be the Australian Championships in Brisbane in September and the World Championships in Turkmenistan in November.
For local devotees of the sport, a chance to see some excellent lifting will occur when the Tasmanian Weightlifting Championships take place on 21 July 2018 at the Weightlifting Academy of Tasmania, 18 Knoll Street, Glenorchy.