A great day at the 2018 Tasmanian Championships
The Weightlifting Academy of Tasmania hosted the 2018 Tasmanian Weightlifting Championships and Round 5 of the Presidents Cup on 21 July. It was an excellent day of lifting with a total of 46 athletes representing 11 clubs from all regions of Tasmania. Competitors ranged in age from 12 to 64 years.
The full results can be viewed on the website of the Australian Weightlifting Federation at: http://www.awf.com.au/statistics/competitions/results/id/1870
Of the 46 athletes, 26 achieved personal bests with best lift of the day by 18 year old Zac Millhouse who succeeded with a Clean and Jerk of 156Kg at a bodyweight of 84.7Kg.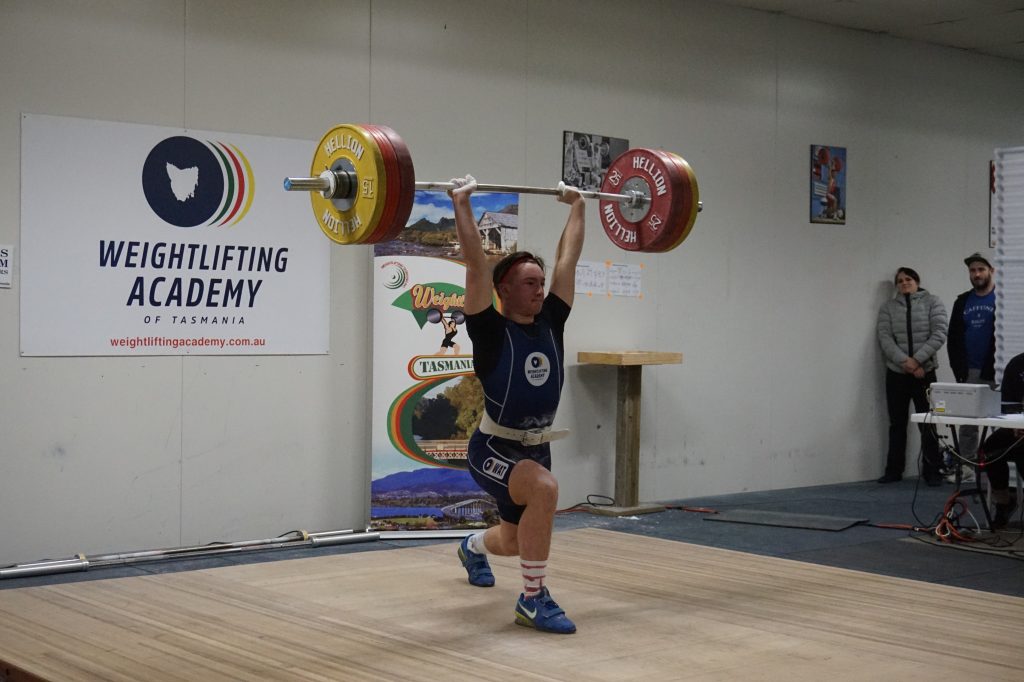 Points winners in the Best and Fairest Award for the Presidents Cup were as follows:
Session 1
Session 2
Molly Paton – 3pts
Jorja Love – 2pts
Shayne Dumka – 1pt
Ky Wittich  – 3pts
Nathan O'Halloran – 2pts
Chris Hanley – 1pt
Session 3
 Session 4
Hannah Pickrell – 3pts
Beth Butt – 2pts
Melissa Hanson – 1pt
Zac Millhouse – 3pt
Ben Spinks – 2pts
Michael Pickrell – 1pt
The Next competition in Tasmania is the Cliff Joyce Memorial Tournament to be held at Crossfit Levitate on Saturday 6 October.
The next competition at the Weightlifting Academy of Tasmania is an another open competition on Saturday 3 November.
Prospective participants can enter as members of Weightlifting Tasmania (entry fee $30) or as non-members (entry fee $45).
Anyone who has an interest in either of these competitions is advised that the deadline for entry is 2 weeks prior.
Contact Leo Isaac by email for further information.