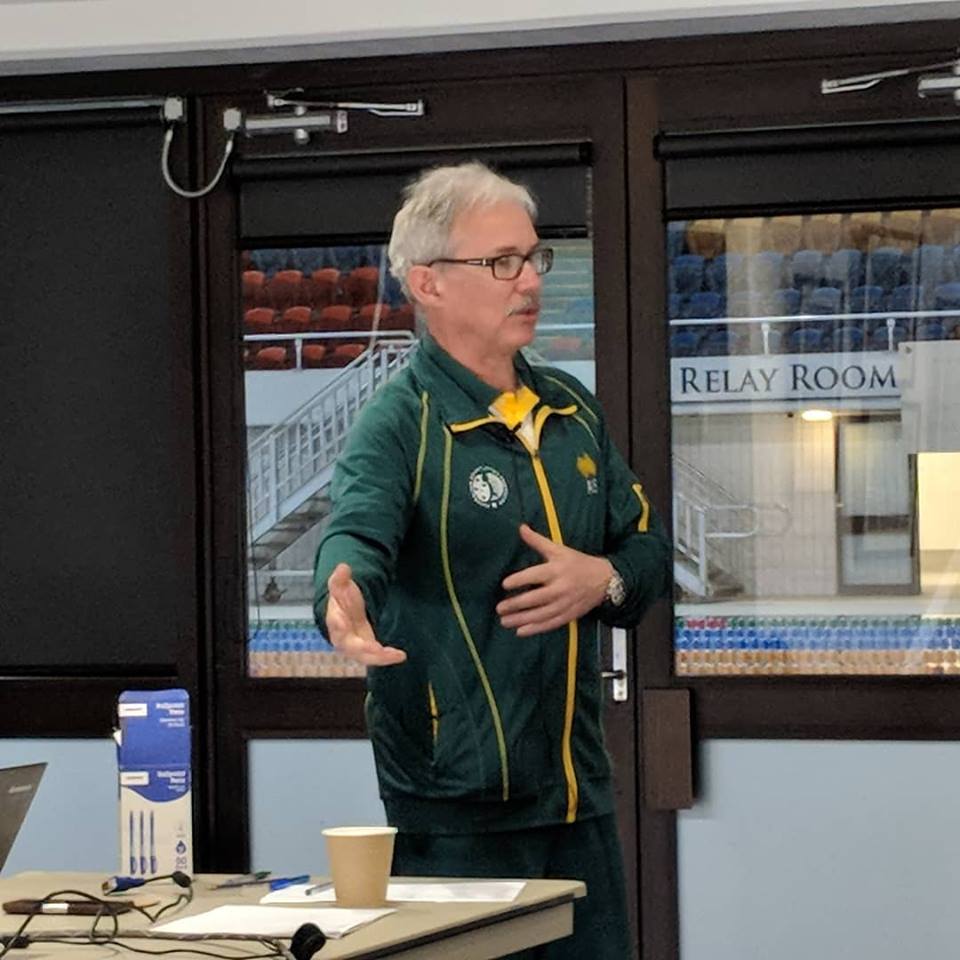 The first of a series of 90 minute workshops by Leo Isaac on critical factors of success in Weightlifting
From 12:30 pm until 2:00 pm
At Weightlifting Academy of Tasmania / Align Fitness and Massage
110 Mornington Road, Mornington, Tasmania 7018
Members $20.00, Non-Members $30.00
Leo Isaac / Email: leo@weightliftingacademy.com.au Mobile: 0423 767 955
A series of 90 minutes workshops on the theory and practise of Olympic Weightlifting which are open to the public and delivered by leading coach educator Leo Isaac.
Registered participants can vote for the topics that most interest them. Each topic will have a duration of 20-30 minutes and therefore each workshop will contain around 3 topics each.
Topic 1: Concepts of Weightlifting Technique
An explanation of key concepts upon which Weightlifting technique is built
An explanation of the Weightlifting technique using photo sequences
Key factors of performance that differentiate between highly skilled and average athletes
Topic 2: Coaching Weightlifting Skill
Laying the groundwork with fundamental abilities
Two theories of how people learn skill
Coaching interventions to improve an athlete's skill level
Topic 3: How to Assess an Athlete's Skill
Coach related factors that impact on assessment
Simple approaches to assessing skill
More analytical approaches to assess skill
Topic 4: Injury Management
Typical injuries  in Weightlifting and how to avoid.
How to rehabilitate athletes with typical injuries?
Topic 5: Parameters of Training 
What is an appropriate frequency and training load for an individual?
How to develop an exercise schedule that suits individual needs
How and when to modify volume and intensity in the training program
Topic 6: Training for competitions
How to set training goals, performance and process
How to periodise training for competitions
What is the effect of "tapering" for competitions
Topic 7: Competitions
How to create a competition plan
Coping with stress
The process of the competition warm-up
Judging capability on the day of the competition
Dealing with errors
Topic 8: Training Environment
How to deal with the social environment in the training room
Training partners and working as a group/team
How to create an optimal environment for high performance
Topic 9: Bodyweight management
Basic nutritional concepts for health and recovery from training
Acceptable reduction of weight for competition
Appropriate dietary measures for athlete bodyweight increase
Topic 10: Rules of Weightlifting
Rules of the lifts
Competition procedure
Rules that you need to know for major competitions
Topic 11: Adaptation to Weightlifting Training
Adaptation of muscle tissue at cellular level
Effects of concurrent endurance and high-resistance training`
Adaptation of the neural system
You can add to this list!!!
Registration is closed