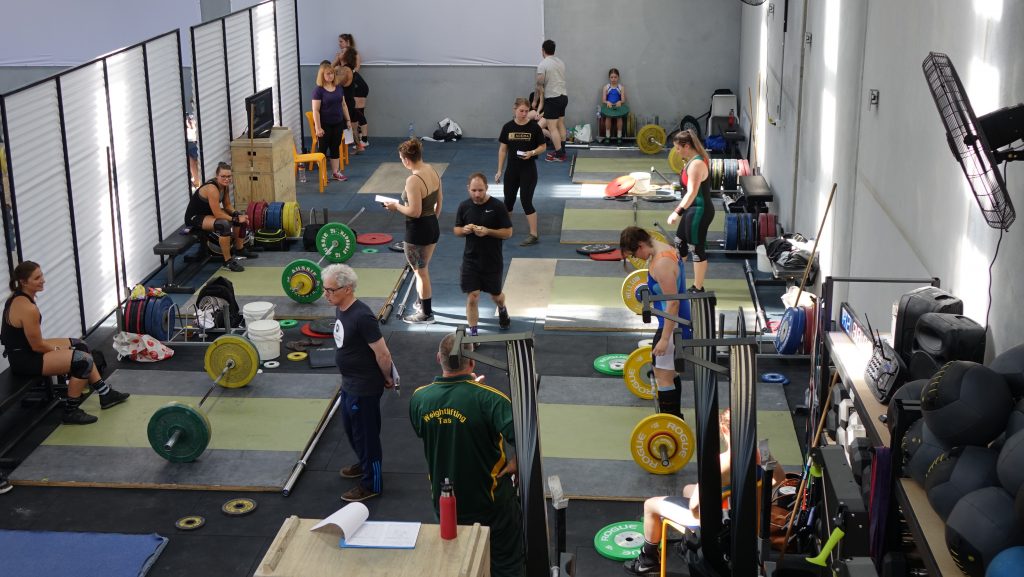 The annual training camp is open to all-comers provided they are not complete beginners. This year, due to demand, there will also be seminars and activities for the professional development of Weightlifting coaches.
From 9:00 am until 6:00 pm
At Weightlifting Academy of Tasmania / Align Fitness and Massage
110 Mornington Road, Mornington, Tasmania 7018
Leo Isaac / Email: leo@weightliftingacademy.com.au Mobile: 0423 767 955
3-5 January 2019
The complete program will be published by 30 September but the following details are available:
For Athletes
There will be 2 training sessions per day and educational activities including seminars and Q&A sessions. 
For Coaches
There will be coaching related seminars and activities including qualitative analysis of technique, theory of skill learning, training program design, dealing with athlete injuries and coaching at competitions.
Places available
Athletes: The number of places available for athletes is 20
Coaches: The number of places available for coaches is 10
Registration is closed